Company
History
F.LLI ANNOVI company has been working in the field of agricultural machinery, and particularly of manure spreaders, for almost 60 years, supplying both small and big farms from all over the world with its great expertise and products.
F.LLI ANNOVI company was founded in 1960 in Corlo di Formigine – Modena by Annovi Marino, an enterprising craftsman and farmer who soon saw the need to improve the underdeveloped agricultural mechanization of his time. He produced and patented the first manure spreader with front turbine, and other agricultural machinery.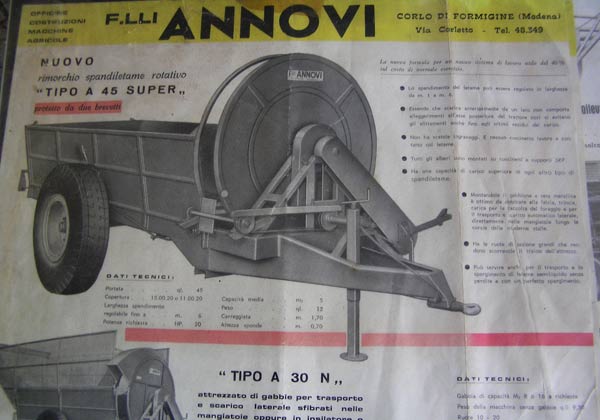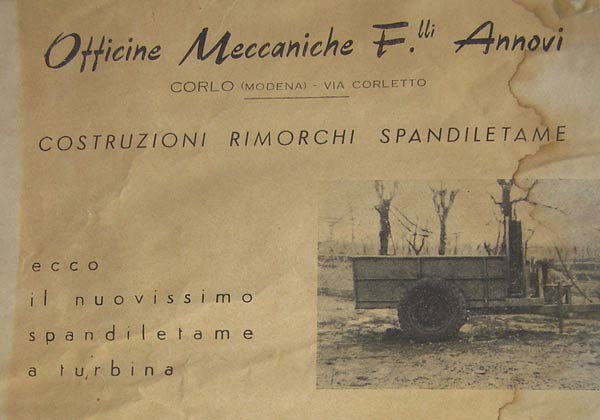 The following evolution of mechanization, together with Marino Annovi's firmness and willingness to replace human and animal strain with mechanical tools, help the grow of the activity. In the early 1960s the manure spreaders are produced and the success is so high that in 1970 every day 10 manure spreaders are produced and delivered. It is in these years, in fact, that is also enlarged the range of products, from small manure spreaders to use in orchard / vineyards to large machines for large farmer.
The growth of F.LLI ANNOVI continue, thanks to the design and production of forestry machines (forestry cranes, winches and forestry trailers), self loading trailers for rund bales and sreaw blowers. Currently the company operates on an area of over 5000 covered square meters and uncovered areas used for storage or machines used machines in stock.
---
Production
F.LLI ANNOVI today designs and manufacture machinery for agriculture and, specifically: manure spreader for vineyard, manure spreaders turbine size from 2.5 to 23 cubic meters, manure spreaders in rear rollers, straw blowers, watertank spreaders for half liquid products such as pomace oil or waste processing from fruit and vegetables.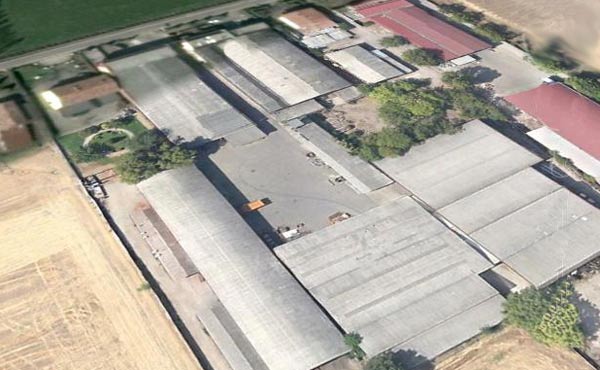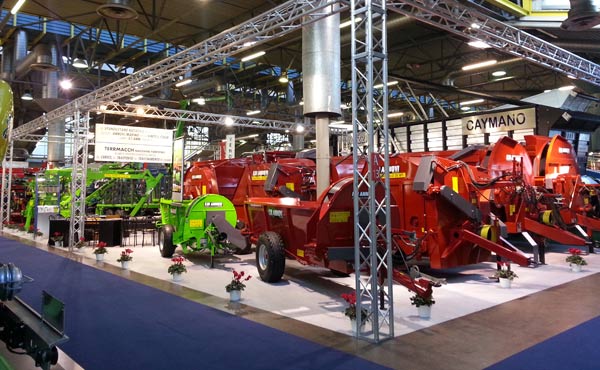 F.LLI ANNOVI focuses on product customization according to individual needs and individual markets, both on product innovation. F.LLI ANNOVI boasts an internal technical design constantly updated. Currently over 40% of production is exported, confirming the experience and the strength of the company in the field of agricultural machinery not only in Italy, but also abroad.